Flower Tartlet Gourmand
Regular price

₱820.00
Sale price
2 pcs Queso de Bola and Paprika Lava Tartlets
2 pcs 64% Dark Chocolate Tartlets with Himalayan Pink Salt
2 pcs Calamansi And Extra Virgin Olive Oil Tartlets
Made fresh with love and care ∙ Proudly using the finest local ingredients ∙ No artificial preservatives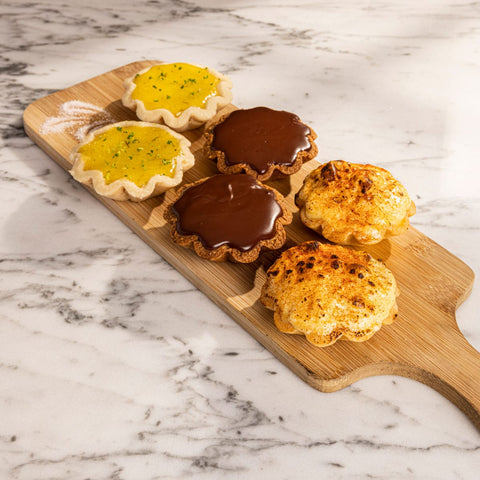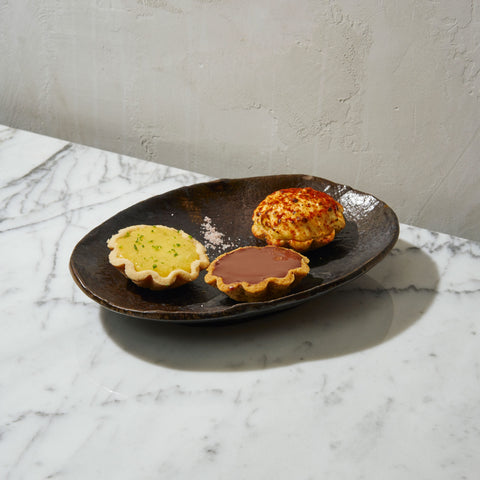 How to Enjoy
You can enjoy your Flower Tartlets three ways: frozen, chilled, or warm, with a dollop of whipped cream on the side. Pop them in the microwave for about 8-15 seconds to enjoy them warm.
Storage Instructions
Consume your Assorted Flower Tartlets right away or keep them in an air-tight container in the chiller or freezer to enjoy later.