For pre-order
Gallo Pinto x RBM Family Platter
Regular price

₱1,620.00
Sale price
Dirty rice and beans, shredded pares beef, sunny-side-up, green onions, sour cream, and bacon. For takeaway only.
Also available as a single order.
This item will require 3 days to finish.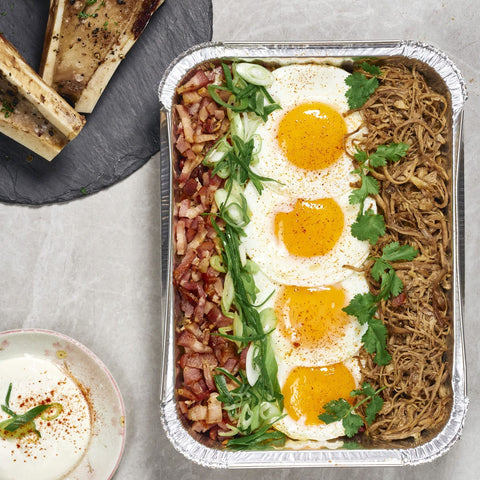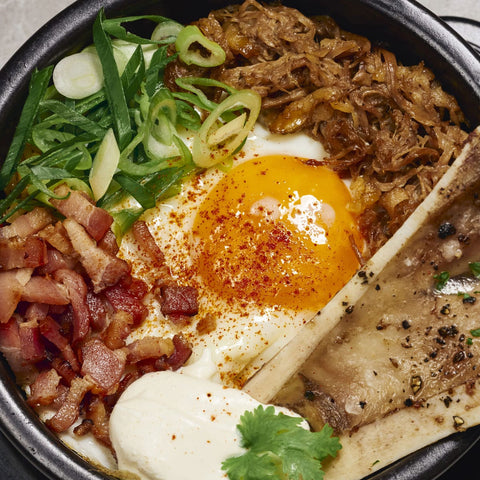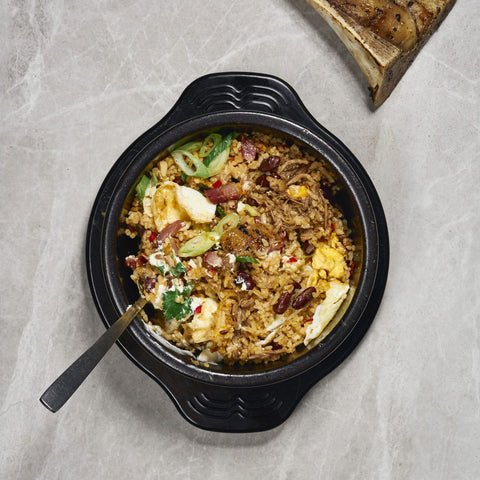 How to Enjoy
Set the roasted bone marrow aside. Mix the rice and toppings like bibimbap. Create the perfect bite by scooping some mixed rice and topping it with a chunk of marrow and let them melt together in your mouth. The rice is best paired with Hot Saints hot sauce.